Hampton Wildlife Fund Photo Contest
Unfortunately, the 2020-2021 South Carolina Wildlife / Hampton Wildlife Fund photography contest has been canceled. The staff of South Carolina Wildlife will provide new deadlines once this information is available. We hope that you will continue to capture and showcase the great outdoors through photographs, and we look forward to bringing the contest back very soon.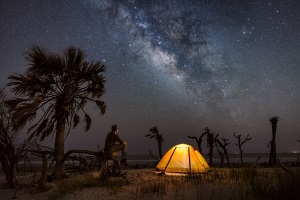 The wonderful thing about a nature photo contest is that, although not everyone gets to be the winner, no one really loses. Just by participating, each photographer goes outdoors to experience and record little glimpses into the wonder of the natural world. Hopefully, as you delight in the beauty and expertise of this year's South Carolina Wildlife-Harry Hampton Fund Photo Contest winning entries, you will be inspired to set aside some time to personally experience a little bit of South Carolina's wildlife, too, whether you decide to photograph it or not. If a picture truly is worth a thousand words, then this photo feature alone tells enough stories to fill nearly three issues of SCW, and that makes our readers the real winners.
- Joey Frazier