March/April 2017

Directions

by Alvin Taylor, Director, South Carolina Department of Natural Resources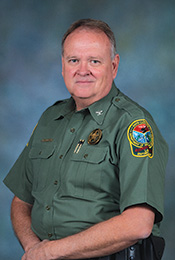 I was blessed to grow up in rural South Carolina with abundant opportunities to enjoy the great outdoors and make memories with my dad. I have written about many of these special days in previous articles. But you know, South Carolinians have always shared a great love and appreciation for the state's natural resources, so much so that it is reflected in our state Constitution.
"The health, welfare, and safety of the lives and property of the people of this State and the conservation of its natural resources are matters of public concern." Article XII, South Carolina Constitution
The South Carolina Fish and Game Department... the South Carolina Wildlife Resources Department... the South Carolina Wildlife and Marine Resources Department... and present-day South Carolina Department of Natural Resources has a long history of conservation and management of our state's natural resources. Consider these numbers. South Carolina's total area is 20.5 million acres. Of these, there are 1.3 million acres of water and 13 million acres of forests. We have 11,000 miles of rivers and streams and more than 1,600 lakes greater than 10 acres and 15 lakes greater than 1,000 acres. What is the significance of this? To all of us at DNR, this means great opportunities — opportunities for families and individuals to fish, hunt, boat and enjoy our state's wonderful outdoors.
With the growth in boating, many of our waterways are heavily used. SCDNR law enforcement officers have a full-time job assisting and ensuring the safety of our waterway users. Our fisheries biologists and technicians, in concert with our utility partners, work tirelessly to enhance fishing habitat. All of this activity makes our fish hatcheries, both salt and fresh water, more important than ever. Last year our saltwater hatchery at the Waddell Station stocked over one million fish and our freshwater hatcheries stocked over twelve million fish — all in public waters.
And on the land side, SCDNR currently manages 1.1 million acres of WMA (Wildlife Management Area) lands for public use. Included in these WMAs are 45 public dove fields and 27,397 acres of waterfowl habitat — enough work to make a grown man cry, or a wildlife biologist smile! Clemson University just completed a study of the economic contribution of natural resources to the state of South Carolina. Their analysis shows an annual economic impact of all South Carolina natural resource sectors on our state economy to have a value of 33.4 billion dollars. Wow! Much is being done, and there is still much more to do. Your SCDNR staff are working to improve all opportunities to enjoy these public lands and waterways so that they can remain open to the public to be enjoyed by all.
Job well done, DNR!
- Alvin Taylor, Director
South Carolina Department of Natural Resources
P.S. Don't forget to visit us at the Palmetto Sportsmen's Classic March 24-26. See you there.