Nov/Dec 2017

Directions

by Alvin Taylor, Director, South Carolina Department of Natural Resources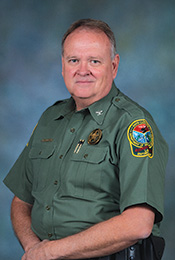 Over the past year, I have had the privilege and honor to work with a truly outstanding organization, one that the SCDNR and staff have partnered with for some time now. The Outdoor Dream Foundation (ODF) is a 501(c)(3), 100 percent volunteer non-profit organization. Their mission is "to grant an outdoor adventure to children who have been diagnosed with terminal or life-threatening diseases."
This year, with encouragement from passionate ODF volunteers and the South Carolina General Assembly, a law was passed that enabled the SCDNR to grant waivers for licenses for ODF hunts and fishing trips for these children and their parents. What a great day it was when Governor Henry McMaster signed that bill into law. There were many smiling faces - both young and old - along with tears of joy.
These hunts would not be possible without the many volunteers and gracious landowners who open their land to these children and their families. I am very proud of our SCDNR family and how they have embraced these events. A few Saturdays ago, I had the opportunity to attend a gathering of young hunters and their families, along with agency staff and ODF volunteers at a Lowcountry Dreams hunt organized by White Hall Plantation's property manager Tommy Crosby and his wife Tammy. The owners of White Hall, the Chilton family, opened up their property for this outdoor adventure and hunt. There was a long list of sponsors and volunteers who made this event a reality. Many stories were recounted and many smiles were seen on the faces of the children, their parents and the volunteers. The group hunted Friday afternoon and Saturday morning, and we all had a wonderful breakfast prepared by the volunteers and our own conservation officers. I believe SCDNR writer David Lucas described it most effectively when he said, "The very best of South Carolina's values and traditions of friendship and love of the land were on display at the Lowcountry Dreams Youth Deer Hunt." (And I would also add big hearts and selfless volunteers.)
Just today, I received pictures from Brad Jones (ODF) of one child's dream hunt and fishing trip. Cody and his family boated many stripers and harvested a two hundred pound buck. This is just one example of how the Outdoor Dream Foundation is truly "making dreams come true." I do not often do this, but in this case I would ask you to visit the Outdoor Dream Foundation's website at www.outdoordream.org.
Job well done S.C. General Assembly, Outdoor Dream volunteers, and SCDNR officers and staff. Let's all go help make dreams come true.
- Alvin Taylor, Director
South Carolina Department of Natural Resources