September/October 2017

Directions

by Alvin Taylor, Director, South Carolina Department of Natural Resources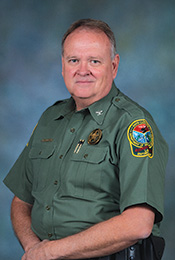 The Little Pee Dee is a beautiful blackwater river in Marion County where I grew up. I have many wonderful memories of boating, swimming, fishing and water skiing my summers away in that chilly water. These recreational activities are what I dreamed about all through the school year when I thought of the river. Some of the best redbreast fishing in all of South Carolina... (Let me remind you that a johnboat, a rod and a few fishing trips on the Little Pee Dee was how I "hooked" my wife Marian.)
I never considered the importance of this water that flowed so freely and endlessly. I remember when Marian came home from her high school senior trip overseas completely amazed that Europeans sold water in bottles! and people bought it to drink! and actually paid for it like a soft drink! water! We both laughed at the idea, and now here we are today.
Water is our most precious natural resource, and we can no longer disregard its significance or consider it limitless. Much has been debated about the water issues we are facing across South Carolina. Hardly a day goes by that there is not an article concerning water usage in our papers and other news outlets.
Three years ago, the legislature allocated funding to the SCDNR for a current surface water study to be conducted across our state so that future water plans could be produced with the best science possible. Fast forward to 2017, and these new studies are complete. Staff in our Land, Water and Conservation Division, along with DHEC, our sister agency, with assistance from Clemson University, have worked tirelessly to map out and produce models decision makers can use to draft sound rulings pertaining to the water use that is so crucial to our quality of life here in South Carolina.
The SCDNR's hydrologists, geologists and partners have now begun studies on our groundwater. With good science on surface and ground water, an effective water plan for our state can be produced. I am tremendously proud of our staff and the work that has been done — work that is of vital importance to future generations.
I often think of those carefree summer days on the river, but I no longer take our waters for granted, and neither does the SCDNR. Job well done DNR hydrologists, geologists and staff!
- Alvin Taylor, Director
South Carolina Department of Natural Resources