May/June 2017

Directions

by Alvin Taylor, Director, South Carolina Department of Natural Resources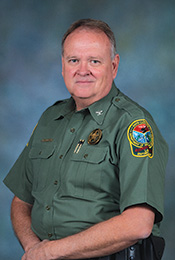 From an early age, I was provided many opportunities to experience outdoor South Carolina. Parents, friends and mentors introduced me to this outdoor world - the game was on, and I have never looked back.
In the past few months I have been truly amazed at the commitment our staff at the SCDNR have demonstrated to the youth in our state. Today, I am going to introduce you to some of these programs and events that I believe give youth that first taste and whet their appetites for more.
A few weeks ago, SCDNR held the state's sporting clay tournament at the National Wild Turkey Federation's (NWTF) Palmetto Shooting Complex in Edgefield. Nearly six hundred high school and middle school students competed, and 60,000 rounds were fired. This day began early in the morning and continued all day culminating with the awards ceremony that night. There were 2,000 attendees in addition to the shooters as siblings, parents, grandparents and coaches watched supportively. During the awards ceremony, many college scholarships were awarded to graduating seniors. In partnership with industry and private sponsors, to date $49,000 in scholarship money has been awarded through the SCDNR's youth sporting events this year. Fifty-five schools and twenty-eight club teams participated in these events. Remarkable!
The South Carolina National Archery in the Schools Program (NASP) has also been extremely successful. There are 358 schools participating with approximately 50,000 fourth through twelfth grade students. This year the state tournament was held in Sumter, and 1,100 students shot over a three-day period. Graduating seniors were awarded $34,500 in college scholarships.
In March, the SCDNR freshwater fisheries staff hosted the fifth annual Youth Bass Fishing Championship on Lake Murray. Forty-two schools competed with 148 youth anglers. Can you believe that you can now receive college scholarships in shooting sports and bass fishing? Can it get any better? The Clemson University shooting team has won national championships, and the USC fishing team has won national championships. If these opportunities had been available when I was in college, I think I would still be there.
SCDNR marine resources staff hosted 6,200 students and teachers from sixteen counties across South Carolina in education programs aboard the education vessel Discovery. And there are Take One Make One (TOMO) hunts, as well as fishing and hunting simulator trailers. In 2016 there were 170 special events and hunts with 24,000 participants. Camp Wildwood, hunting education, boating education, S.C. Envirothon, over seventy-five special youth hunts, Trout in the Classroom, and twenty youth fishing rodeos touching 3,000 children round out the list. Last year SCDNR staff hosted programs and special events for over 125,000 youth. Now you see why I am amazed and extremely proud of our SCDNR staff.
There are also many partners who provide assistance for these programs, and the Harry Hampton Fund has been with us from day one. Thank you, Harry Hampton. Thank you, partners. Thank you, DNR staff. Parents, partners, school administrators, DNR staff - JOB WELL DONE!
- Alvin Taylor, Director
South Carolina Department of Natural Resources