Sept/Oct 2018

Directions

by Alvin Taylor, Director, South Carolina Department of Natural Resources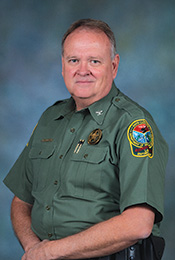 For six years I have written articles about growing up in rural South Carolina — articles about hunting on the farm, fishing in the Little Pee Dee, and mentors who spent time with me. I guess you could say that I grew up as a "consumptive" user of our natural resources, and I have enjoyed every minute of my outdoor adventures.
But a change has taken place. My dad once repeated an old farm saying to me, "When you plow that row, look at the dirt because you never know what you will uncover that you didn't realize was there." I have plowed many rows over the years here at the SCDNR, and I have uncovered a lot of buried treasure, such as the majesty of Jocassee Gorges, the glorious view from Sassafras Mountain, the sunrise at Botany Bay, ACE Basin back roads, fish hatchery ponds brimming with fish, and most of all a dedicated SCDNR staff with a passion for what they do.
Recently, I had the opportunity to hear SCDNR biologist Felicia Sanders talk about our migratory shore birds. You could feel her love and passion for the work she does to ensure that the nesting grounds and special places these birds use are protected and maintained. As my grandson Grady said, "The migratory birds look at our coastal areas as a bed and breakfast. They stop, spend the night to rest, eat breakfast in the morning, then head off for the rest of their trip." Later, I had the unique opportunity to spend a morning with Felicia, biologist Janet Thibault, and Clemson PhD student Bradley Wilkinson to observe a study being conducted on nesting, migration, and food habits of the Eastern brown pelican. More rows plowed . . .
The following day I spent time with Chris Page in our Aquatic Invasive Species Program discussing the work being done to combat the spread of these non-native weeds in our state waters. A small group of dedicated DNR employees with a huge job — another row plowed!
Next week will mark forty-one years since a young, and very green, wildlife biology major from Clemson began a career with the South Carolina Wildlife and Marine Resources Department. Little did I know when I left the farm in Mullins that I would continue to plow new rows and uncover fascinating treasures like dedicated employees from law enforcement officers, archaeologists, customer service employees, and the staff who put this wonderful magazine together! You can see the heart and soul of the SCDNR in each issue of South Carolina Wildlife.
Yes, I am a "consumptive" user of our natural resources, but boy do I love to see a brown pelican, a red-cockaded woodpecker colony, a gopher tortoise, fish being stocked, and the bright color of sunflowers in a public dove field. Thank you again, Dad. And thank you, SCDNR employees for all the "rows plowed" and for your commitment to South Carolina's natural resources. JOB WELL DONE!
- Alvin Taylor, Director
South Carolina Department of Natural Resources