Jan/Feb 2018

Directions

by Alvin Taylor, Director, South Carolina Department of Natural Resources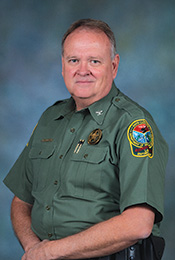 I have often written about my years growing up in rural South Carolina and the memories I have from a very early age as I followed behind my dad and Spot (our aptly named pointer) on bird hunts. Of course, bird hunting means quail hunting here in the Palmetto State. There were fishing trips on the Little Pee Dee River where we took along all the cookware needed to prepare our catch over a fire on the sandbar. I had friends who mentored me, taking time out to introduce me — a much younger fellow — to the joys of other kinds of hunting, as well. I have fond memories of Larry Pridgen, who was several years older than I, but who took the time to take me squirrel hunting as well as to my first dove hunt.
One of my most cherished photographs is with my Uncle Billy White on a dirt road on our farm with a Daisy BB gun. I was only seven, so he would bring it out on Sundays, and we would target practice after Sunday dinner at Grandmama's house. Later, when he determined that I could handle it safely, he presented it to me. What a special day, and what a special memory.
I share these memories with you as an introduction to this month's South Carolina Wildlife. You will read about many of the SCDNR programs that are designed specifically to work with the youth of South Carolina to provide them with positive and memorable outdoor experiences. Last year, through these outreach programs, SCDNR staff reached more than 180,000 young people! Every time I read this number, I reflect on all my experiences growing up, and I am truly thankful that this is part of SCDNR's mission. By the way, to provide perspective, there were 26,000 youth involved in high school and middle school football last year.
Your staff at the SCDNR are committed to introducing youth to a quality outdoor experience. This edition will provide a snapshot of many of our programs. You will read about our Take One Make One (TOMO) program, which provides special hunts and outreach fishing and shooting simulators. There are more than 50,000 youth involved in our Archery in the Schools program in 410 schools across South Carolina. Our virtual boating simulator had more than 15,000 users.
Agency staff sponsored twenty-six youth fishing rodeos, Envirothon, Marine Discovery Project, Camp Wildwood, Sporting Clays and the list goes on. I had mentors and family when I was young who introduced me to South Carolina's great outdoors. The SCDNR wants to be that family and mentor to introduce today's youth to that same kind of magical adventure.
Enjoy this issue of SCW and take a young person fishing or exploring the wonders of South Carolina's outdoors. Thank you Dad, Larry, and Uncle Billy; and job well done, SCDNR staff!
- Alvin Taylor, Director
South Carolina Department of Natural Resources