May/June 2019

Directions

by Alvin Taylor, Director, SCDNR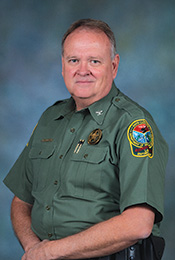 Forty-two years ago, I was blessed to be hired into my dream job as a wildlife officer for the South Carolina Wildlife and Marine Resources Department. I say it was my dream because of the opportunities I enjoyed in the outdoors in rural Marion County where I grew up. It was there that I developed my passion for the outdoors. I had a dad, uncle, and older friend in the community who gave their time to me when I was a young boy, teaching me about fishing, hunting, and respect for natural resources. I think about these folks (MY mentors) all the time. As I sat on my bucket the last time I went on a dove hunt, I thought of Larry and the very first dove hunt that he took me on. Every time I duck hunt, I think of my Uncle Billy and sometimes wonder why he so generously took the time out of his busy schedule to take me duck hunting in the river swamps when I was just a teenager. Just last week I was at our Quail Council meeting, and I found myself thinking about all the time I spent quail hunting with my dad and our pointer, Gracie - with my Daisy BB gun. I remember times fishing in a homemade wooden boat, and I can remember the smell of fish frying in the cast iron skillet on a sand bar in the Little Pee Dee River. Mentors!! The memories are flooding in now.
That is why it is vitally important to me that the SCDNR invests time in our youth, as there are far too many who do not have the mentors I had. I often see pictures of our officers working in the Take One Make One (TOMO) program with youth on a hunt, and I remember what special memories I have of my outdoor experiences. Just a few weeks ago, we had the final leg of the SCDNR's Youth Clay Target Governor's Cup event at the NWTF's Palmetto Shooting Complex in Edgefield. Last week we held the state tournament for Archery in the Schools in Sumter, as well as the state High School Bass Fishing Tournament on Lake Murray. Last year alone, there were more than 80,000 youth across South Carolina participating in SCDNR programs - currently, there are SCDNR programs in 415 schools, and we add more schools each year. We also conduct Fishing Rodeos, Trout in the Classroom, Envirothon, archaeological programs, and coastal outreach programs for youth.
I know the impact that mentors had on me when I was growing up, and it warms my heart to see the passion of SCDNR staff and the many volunteers who selflessly give their time to work with young people in South Carolina.
As Luke Bryan sings in one of his songs, "If I could make a living walking in the woods, you could bet I'd be sitting pretty good." Forty-two years ago I was blessed to begin my career with the SCDNR, and for all of these years I have been sitting pretty good! I have been most fortunate to work in an organization in which everyone is committed to managing, protecting, and introducing young and old to South Carolina's great outdoors. Job well done, SCDNR family!
- Alvin Taylor, Director
South Carolina Wildlife