Hampton Wildlife Fund Photo Contest - 2019 Contest Rules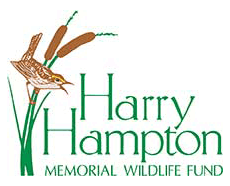 The deadline for the South Carolina Wildlife/Hampton Wildlife Fund Photo Contest is February 15, 2019.
Who can enter?
Photographers of all ages and skill levels are welcome to enter a total of two images in the contest. Resolution/size of your image file must be a minimum of 2 megabytes (MB). Prints will not be accepted - only digital images. All entries must be received no later than 5:00 p.m. on February 15, 2019. Images not meeting these basic requirements will be ineligible for prizes. Of course, all photos must be shot in South Carolina. They may be either landscape or portrait orientation. File format should be .jpg or .JPEG.
Entries exhibiting excessive use of content manipulation such as composite images or other image manipulations including, but not limited to, colorizing or use of digital effects, may be disqualified. However, some HDR images may be considered at the discretion of the judges.
At the sole discretion of the contest committee, images must be tasteful and appropriate for public and family viewing.
Winning photographers and those earning a spot in the Top 100 digital gallery will be notified by email after judging is complete (no later than March 15, 2019). Winning photographs will be posted to our website (www.scwildlife.com) after March 15, 2019.
The top one hundred photos (including the winning photos in each category) will be chosen by our panel of judges. Winning images will be printed and mounted by South Carolina Wildlife magazine and displayed at the Palmetto Sportsmen's Classic held March 22-24, 2019, at the State Fairgrounds in Columbia. The remaining photos from the Top 100 will be displayed in a digital gallery near the display. Winning photoprints may be picked up after 3:00 p.m. on Sunday, March 24, 2019, at the Palmetto Sportsmen's Classic. Prints not picked up will be mailed to the respective photographers after the Classic.
Entries not conforming to these rules may be disqualified without further notification.
How to enter:
Send an e-mail to photocontest@dnr.sc.gov with the following required information: Photographer's name, complete mailing address, e-mail address, photo description, photo location and the category you wish to enter (Wildlife, Birds, Recreation, Scenic Landscapes).
Awards:
One 1st, 2nd and 3rd place prize in each category.
One Harry Hampton Best of Show Award
Photo Usage Rights Release
By entering the contest, photographers grant lifetime usage rights of entered images to South Carolina Wildlife magazine, the South Carolina Department of Natural Resources and the Harry Hampton Memorial Wildlife Fund. This agreement does not in any way limit the right of the photographer to print, publish, display or sell the image.
No compensation is offered for any use, publication or reprint of these images by South Carolina Wildlife magazine, the S.C. Department of Natural Resources or the Harry Hampton Fund.
Entrant attests that the attached photograph is the original work of the author and that the entrant is the said author and that no other person, persons and/or entities (public, private or corporate) have any further rights or copyrights to this original photograph.
For more information, contact Joey Frazier, (803) 734-3967, or via photocontest@dnr.sc.gov.